PEO vs. HRO




Which is Right for You?
A thriving business is the aim of every competent business owner in the world. While they exhibit all of the necessary traits of conscientiousness, devotion, and expertise, time continues to determine what a business owner can and can't do in a day's work. In phases of change and growth, many leaders realize the advantages to outsourcing their Human Resources operations to get back the precious commodity, that is time, for business development.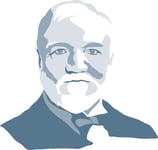 "No person will make a great business who wants to do it all themself or get all the credit."
- Andrew Carnegie
Considerations for outsourcing HR arise when there is a need to access subject-matter experts, a need to move tasks from non-HR staff, or a desire for cost savings. There may be a realization that while the company does not require a full-time, in-house HR team, there is still the need to build a strong, compliant, and future-focused HR foundation. Often, the need arises when current staff–including HR staff–work at full capacity, yet business-critical projects stall due to time spent on less value-added tasks.
HR Outsourcing provides a flexible model for business leaders to access advice and expertise, reduce risk, and align HR and People strategies with their organizational goals.
When organizations begin to explore HR Outsourcing, they are faced with a decision – should we use an HR Outsourcing (HRO) firm or work with a Professional Employer Organization (PEO)? While on the surface they may appear similar, there are some key differences between the two models.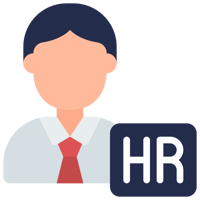 Human Resources Outsourcing
Human Resources Outsourcing (HRO) is a business practice in which a company contracts with a third-party provider to handle some, or all, of its HR functions. HRO providers typically offer a range of services related to HR operations including payroll, leave management, recruitment, hiring and onboarding, training and development, compliance and risk management, and employee relations. Some companies may choose to outsource only certain HR functions, such as payroll processing, while others may outsource their entire HR operations.
HRO offers a vast array of benefits including:
increased efficiency and productivity · access to specialized expertise and technology
improved compliance and risk management
flexibility with access to additional services and project assistance as needed · expertise from HR Specialists and senior-level HR Executives for strategy and innovation
Importantly, companies that engage an HRO to manage some – or all – of their HR operations, maintain complete control over the critical elements of the employee/employer relationship. An HRO partner operates as an "in house" member of the business and supports and reinforces company policies, guidelines, and culture.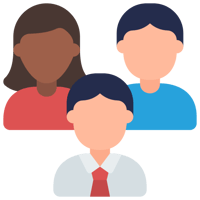 Professional Employer Organization

In the United States, a Professional Employer Organization (PEO) provides comprehensive HR services with a focus on functional areas including employee benefits, payroll and tax administration, risk management, and regulatory compliance. The primary difference between a PEO and an HRO is that, in general, a PEO is considered an employer of the client company's employees for tax and insurance purposes.
A PEO will typically enter into a co-employment agreement with the client company, assuming some of the employer's responsibilities and liabilities. The client company maintains control over day-to-day operations and management of its employees, while the PEO, as employer-of-record, maintains control over things like payroll and tax data, medical plans, and insurance such as workers compensation coverage.

Due to the unique relationship with a PEO, and the requirement to follow the PEO's HR policies, leaders may find they have less control over their own HR operations and employee relations. Additionally, the client company sacrifices the ability to choose vendors, such as health providers and workers comp carriers, with whom they work for the advantages of a PEO. Furthermore, PEOs may not be able to provide customized solutions to meet the unique needs of a business.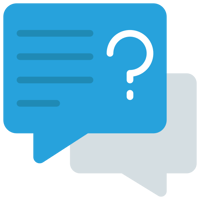 The decision to use a PEO or an HR outsourcing firm will depend on the specific needs of a business. While both options can provide benefits such as cost savings and ready access to expertise, potential drawbacks should also be evaluated. It is critical to compare service models and costs while also paying attention to the level of control and customization.
Outsourcing, under either model, allows leaders to focus on the things that are of utmost importance: increasing productivity, serving their customers, and strengthening their business.
Interested in discussing which is right for you?